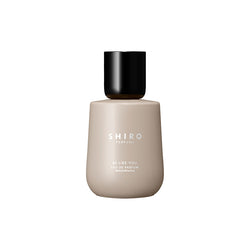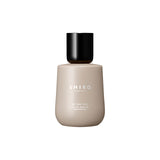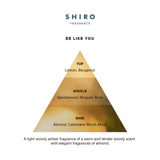 BE LIKE YOU EAU DE PARFUM (BOXLESS)
This fragrance envelops you in the warmth and sweetness of the holiday season, highlighted by notes of sandalwood and cashmere wood. With the addition of elegant almonds and musk, it transforms into a woody amber scent that you can wear delicately.
Housed in a limited and sophisticated greige-coloured bottle adorned with our silver logo, it evokes the spirit of the holiday season, ensuring you shine brightly.

<Duration of Fragrance> Approximately 5 to 6 hours

TOP: Lemon, Bergamot
MIDDLE: Sandalwood, Muguet, Rose
BASE: Almond, Cashmere Wood, Musk
Size: 50mL
This product does not come in a box.

Spray an appropriate amount onto the skin, keeping a distance of approximately 15 cm. The way the fragrance spreads may vary depending on where it is applied.
ALCOHOL,PARFUM,DIPROPYLENEGLYCOL,ARTEMISIAMONTANALEAFWATER,PPG-2-DECETH-7,PEG-40HYDROGENATEDCASTOROILPCAISOSTEARATE,TOCOPHEROL,CITRONELLOL,COUMARIN,LIMONENE,HYDROXYCITRONELLAL,LINALOOL.
・For a stronger scent, apply to your wrist, neck, or behind your ears. The fragrance will gently radiate when applied to your hands.
・To savour the fragrance leisurely at home, consider applying it to your waist, back of your knees, ankles, and inner thighs.
・Instead of regular water, we use distilled water of mugwort*1 from Hokkaido, Japan. This contributes to a deeper and more opulent fragrance.
*1 Artemisia montana leaf water / moisturising and fragrance ingredient.
・Can I use it on hair or clothing?
→ We recommend avoiding application on hair or clothing due to its alcohol content, which may cause damage. For a softer fragrance application, spray 1~2 times in the air and walk through the mist.
・How long does the fragrance last if it is unopened?
→ We design the product to maintain its quality for 3 years when unopened. After opening, it's best to use it promptly. Please store the product at room temperature, avoiding heat and humidity.
・If I want to send this to someone living abroad, will there be any issues?
→ This will depend on the shipping policies of the courier company. Please consult with your local postal distributor for more information.