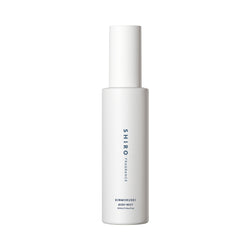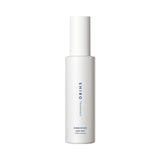 KINMOKUSEI BODY MIST (BOXLESS)
This body mist wraps the entire body in a veil of moisture.
Containing yuzu*1 moisturising ingredients, you will experience moistening and hydration with every spray.
It has a gentle fragrance that accompanies a variety of lifestyles,
It is a great daily care item for yourself or as a gift for your loved ones.
*1 Yuzu peel water / Moisturising ingredient
A nostalgic scent of "Kinmokusei"(Osmanthus) with a sweet and gentle scent reminiscent of fruits.
TOP: Osmanthus, Bergamot
MIDDLE: Osmanthus
BASE: Woody Notes, Musk
Size: 100mL
This product does not come in a box.
Spray an appropriate amount over the entire body at a distance of 20 cm from the skin.
Use on neck and wrists where the fragrance tends to spread and on areas where dryness is a concern.
AQUA, ALCOHOL, CITRUS JUNOS
PEEL WATER, PEG-40 HYDROGENATED CASTOR
OIL, PARFUM, SODIUM LACTATE, GLYCERIN,
LACTIC ACID, SACCHAROMYCES/PERSIMMON
FRUIT JUICE FERMENT EXTRACT, BENZYL
ALCOHOL, BENZYL BENZOATE, CITRONELLOL,
LIMONENE, LINALOOL.
・Can be used as an addition to the fragrance after the use of Kinmokusei Eau De Parfum.
・When you want to refresh yourself, such as during a break or after exercise.
・It is also suitable for use in places where strong fragrances are avoided, such as schools and workplaces.
・It is also an easy item to use for people who do not use perfume or who want to enjoy a gentle fragrance at home.
・The fragrance can be layered with different scents of body mist or your favourite perfume.
・A great gift for your loved ones.
・Can I put it on my hair or clothes?
→No. As it contains alcohol, it may damage your hair and clothes, so please refrain from applying it directly.
To enjoy the soft fragrance in your hair or on your clothes, we recommend spraying it once or twice in the space and passing under it.
・What is the difference between body mist and body cologne?
→Body mist is a moisturising mist for the body and should be used when you want to enjoy the fragrance while moisturising. Body cologne is a perfume and should be used when you want a gentle fragrance.
・Can the products be shipped overseas?
→Please contact the shipping company for more information as it is depends on the type of international mail and transport,