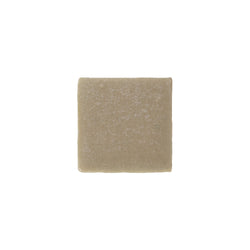 KOMBU SKIN CARE SOAP (BOXLESS)
Enjoy a more luxurious way to cleanse face and body. This soap has a dense foam that leaves skin feeling refreshed and hydrated. Made with a simple mix of extracts from gagome kombu found exclusively off the coast of Hakodate, Hokkaido, and natural oils, it is rich with nourishing moisturisers.
Size: 82g
This product does not come in a box.
Lather soap onto face and body. Rinse off with water.
Gagome Kombu: Rich with nutrients deep from the sea, our gagome kombu is sourced from Hakodate, Hokkaido. It contains especially high amounts of gelatinous compounds full of fucoidan and alginic acid, which helps skin retain its moisture.
OLEA EUROPAEA FRUIT OIL, AQUA, ELAEIS GUINEENSIS KERNEL OIL, ELAEIS GUINEENSIS OIL, SODIUM HYDROXIDE, KJELLMANIELLA CRASSIFOLIA POWDER, LECITHIN, TOCOPHEROL.