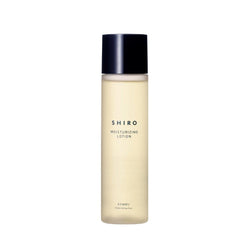 KOMBU LOTION (BOXLESS)
Moisturising lotion made with gagome kombu-enriched water. With its high water-retaining properties, kombu deeply hydrates for firm and supple skin.
Size: 120mL
This product does not come in a box.
Shake well before each use as the natural kombu ingredients may partially separate over time. After shaking, apply coin-sized amount of lotion onto clean skin. Gently massage onto face and any dry skin areas.
Gagome Kombu: Rich with nutrients deep from the sea, our gagome kombu is sourced from Hakodate, Hokkaido. It contains especially high amounts of gelatinous compounds full of fucoidan and alginic acid, which helps skin retain its moisture.
AQUA, BUTYLENE GLYCOL, KJELLMANIELLA CRASSIFOLIA EXTRACT, 1, 2-HEXANEDIOL, METHYLPARABEN.